The dry weather will return this weekend behind the cold front. Highs will be seasonable in the mid 60s today with sunny skies. Temperatures overnight Saturday will drop to the upper 30s but the chance of frost is low because we will have a light wind blowing.
Sunday brings more nice weather with highs in the upper 60s and mostly sunny skies.
A strong storm system is set to bring rain and potentially thunderstorms to North Alabama early next week. The latest data suggests wet weather will be most likely from Monday evening through Tuesday afternoon.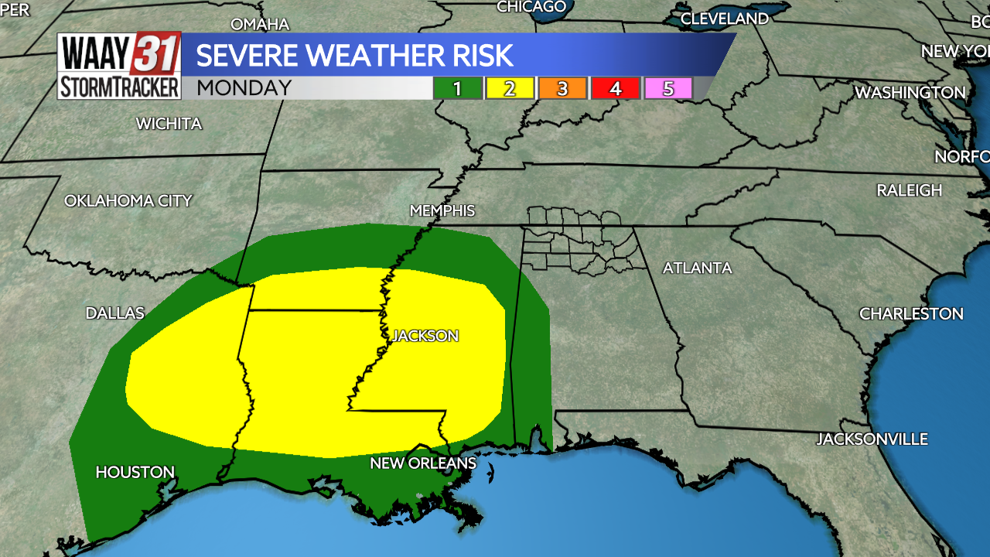 The severe weather threat will likely stay south of the Tennessee Valley. Nonetheless, widespread rainfall amounts around 1-2" should affect holiday travel. Wind gusts up to 35 mph will be possible next Tuesday as well. Sunshine will return next Wednesday through Thanksgiving. Before low end rain chances are once again in the forecast for next weekend.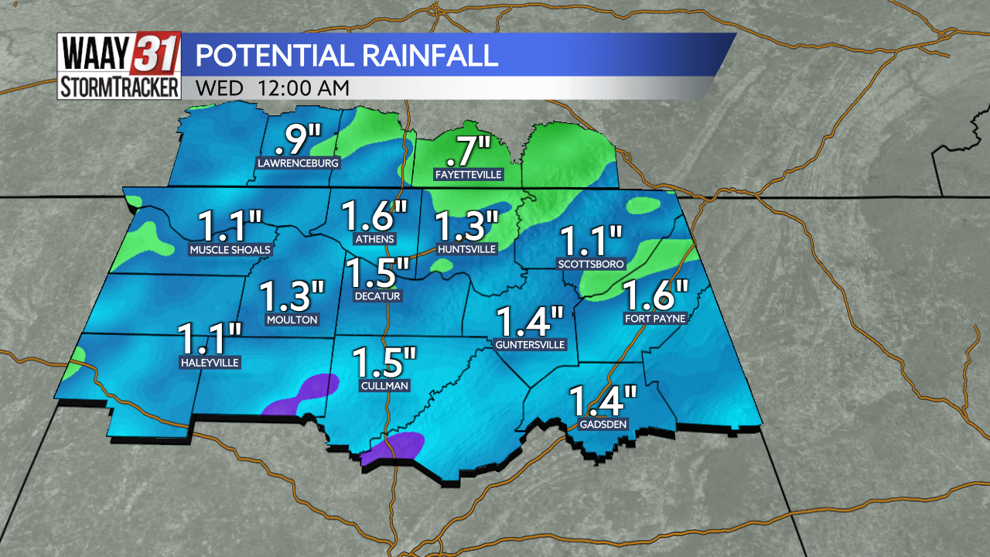 SATURDAY: Clouds early, then sunny. Highs in the mid 60s. Wind: N 5-10 MPH.
TONIGHT: Mostly clear. Lows in the upper 30s. Wind: N 5.